Regular price
Sale price
$34.00 USD
Unit price
per
Sale
Sold out
Game on Mole. Smells like you're goin' down.
Smells like the flowers we will put on your grave, right after we dance on it. Bring it, moles. 
Molls or Moles? This is a very contentious word. Molls was the original spelling, however social media and reality TV have popularised moles. 73% of our audience think it's moles and we are sticking to that so don't @ us.
Our Orchid Noir scent is a velvety, subversive floral fragrance. Opulent and dark, just like funeral flowers should be. Orchid is a ripe, voluptuous scent from the Floral fragrance family. 
Top:    Aromatic, Citrus, Fresh
Mid:    Rose, Jasmine
Base:  Sandalwood, Spice
We offer Gift Wrapping as well. Just add to cart. Please note price is for one candle, if you would like us to gift wrap two candles, add Gift Wrapping to cart twice and so on. You get the picture.
Yeah Nah candles are hand poured in Melbourne using our unique olive oil wax, a cotton wick and fragrances created by leading perfume houses within IFRA guidelines. Please make sure you read the candle care instructions before lighting them. 180 g with a burn time of approximately 30 hours.
Materials

Glass, Olive Oil Wax, Fragrance, Cotton Wick.
Shipping & Returns

Please see our policies in the footer.
Dimensions

Candle glass is 88mm high 75mm wide
Care Instructions

Please see FAQs for candle care instructions.
Share
View full details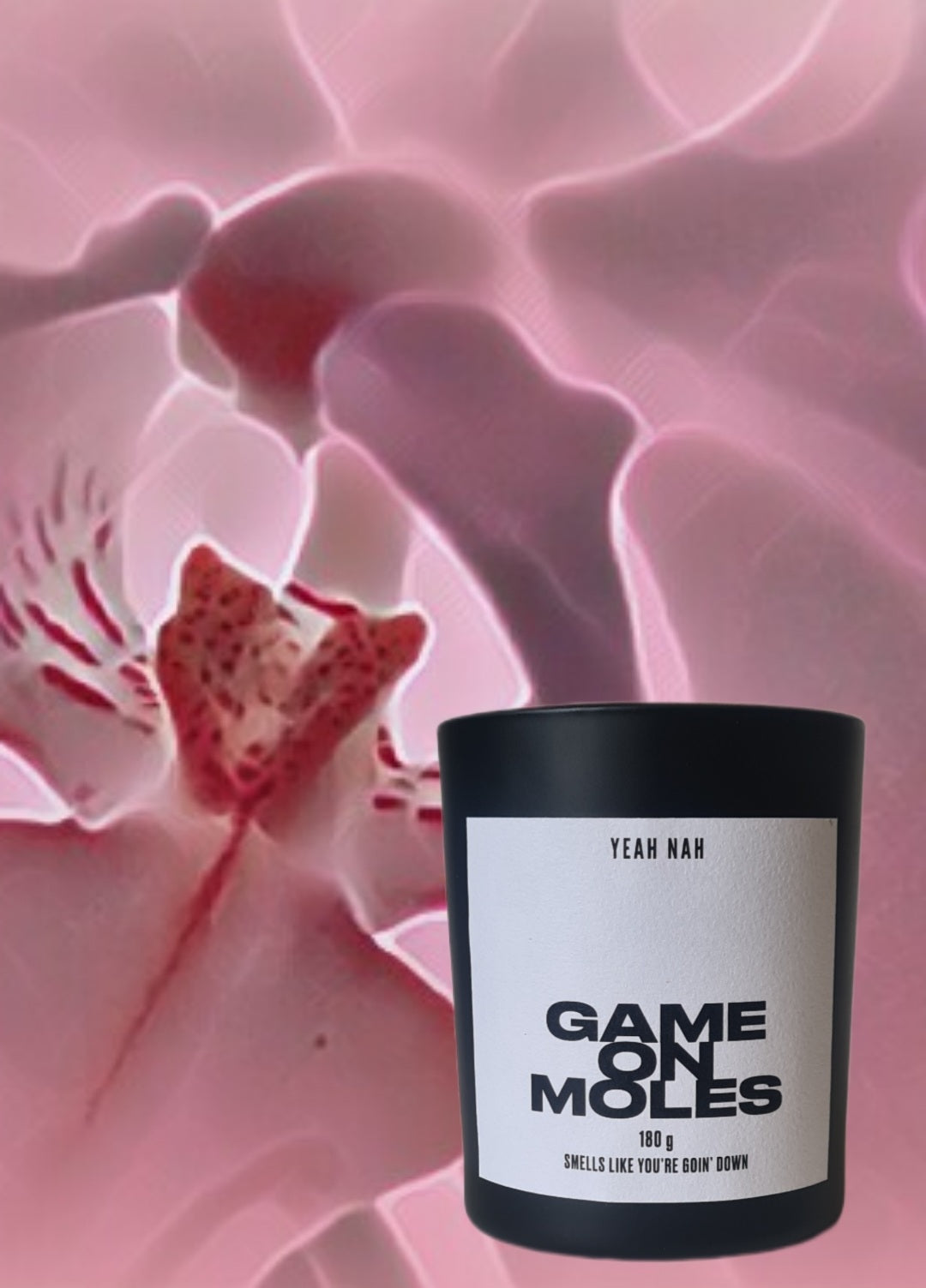 Carbon Neutral Shipping with Shippit and Aus Post.
Every eCommerce delivery has a carbon footprint. Carbon Dioxide is the biggest driver of climate change and has devastating environmental and health effects. To support a sustainable future, Yeah Nah ships with Shippit or Australia Post. Both companies are commited to carbon neutral deliveries and purchase carbon credits to match the calculated emissions for the deliveries provided to our customers.